Since 2016, Bruce Prichard, who is currently considered Vince McMahon's right-hand man, has hosted his own podcast. Some credit the top-rated show with assisting his return to WWE after being fired by Stephanie McMahon back in 2008. He now leads WWE's creative teams and is considered the most powerful person in the company, not named McMahon.
Despite his position and influence in WWE, he still hosts the podcast, and while the show remains entertaining, he does get called out for playing fast and loose with the truth. Although, it is understandable that details can be misremembered when talking about things that occurred decades ago. However, that excuse doesn't cut it with recent events.
Now, following the latest episode of Something to Wrestle with Bruce Prichard, a fan on social media has pointed out that his claim of not knowing who Kenny Omega was before 2019 doesn't match past comments he has previously made. This is because, during a 2018 episode, Prichard would acknowledge watching Omega in Japan.
Why Prichard felt the need to deceive his listeners is not known. Unfortunately, lying and wrestling go hand in hand, with it often the case of not wanting the truth to get in the way of a good story. Seemingly even it makes you appear ignorant or foolish in the process.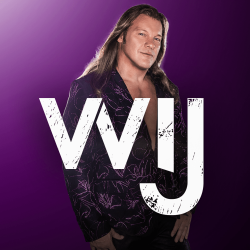 Latest posts by James | Webmaster
(see all)