Despite being in the business for just over a year and only a handful of matches, Julia Hart would begin wrestling or AEW due to impression during her time at the Nightmare Factory. Then due to her background as a two-time national cheerleading champion, she would become the valet of the Varsity Blonds Brian Pillman Jr. and Griff Garrison. However, despite the trio becoming a popular undercard act, it was decided to take Hart away from them, instead having her join the House Of Black after Malakai Black sprayed mist in her eyes.
And now Pillman Jr. has opened up in an interview about losing Hart as his valet. Revealing he wasn't happy with the decision and appeared to blame her being taken away from the Varsity Blonds as the reason they've received less emphasis and basically become enhancement talents.
As soon as we lost her, we kind of lost our edge and our spark that what made us a good babyface group that could have gone over, you know, a lot of what we were going to do with some different spots with her, you know had a lot to do with you know like her cheerleading background and playing to her strengths you know.
Somebody came in and decided that they would do better with their group, and then that's just how it goes, you know, I definitely wasn't happy with it, you know to be quite honest, but it is what it is. It's not my show, it's business, you know, but I thought maybe that's probably what really stopped us from really seeing the true potential of the Varsity Blondes was we lost her before we even got going.
The fact the Varsity Blonds lost their match against House of Black members Malakai Black and Brody King in less than two minutes was never a good sign. And their booking since certainly makes it seem AEW saw more potential in Hart than either Pillman Jr. or Garrison. Things, though, can always change, although with them not having been featured on television or YouTube in a month, their tag team future doesn't look particularly promising.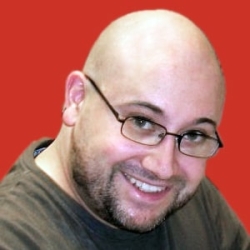 Latest posts by JAMES RYDER
(see all)