AC/DC's "Whole Lotta Rosie" is one of the band's most classic and well-known tunes. The song was inspired by singer Bon Scott's sexual encounter with a lady on the larger side. "She ain't exactly pretty, ain't exactly small, 42-39-56, you could say she's got it all," sings Scott. 
AC/DC has also immortalized Rosie with a giant balloon at all of their live concerts.
The true identity of the woman remained a mystery for decades, but it appears AC/DC and Bon Scott biographer Jesse Fink has found her and unearthed the first image of her. 
"The tales and legends around the song have become almost as wildly inflated as the cartoonish stage prop that has appeared behind the band in concerts," Fink wrote. "But Rosie is now firmly etched into rock mythology."
Fink said that former AC/DC bassist Mark Evans said that Rosie had red hair and ran a brothel in Tasmania. Another source told Fink that Rosie's real name was Rosemaree Garcia, and she did in fact have red hair. Fink's source also revealed that Garcia died in 1979 from a heroin overdose.
"Rosie had a very sad life. She was born in Tasmania but lived and died in St Kilda. I'm not sure if she met Bon in Tassie or in Melbourne. St Kilda was known for having bands stay and play there and many lived there as well. I know she went back to Tasmania for a while. Rosie became a heroin addict and prostitute to support her habit,'" the testimony said.
"She saw Bon for about six months before he went to England… she was a big girl: tall and heavy. She was part [Pacific] Islander on her dad's side and her mum was tall, if I remember correctly. Very probably around the size Bon wrote about before she was ravaged by drugs. I couldn't tell you if it was exact. I never weighed or measured her and no, she wasn't pretty."
"It's been over 40 years since I knew her… she was a law unto herself. I do agree with you she's entitled to be humanised but please don't forget that while I knew about her and Bon back then I didn't know the song existed till years later or that there was so much interest in who she was. It wasn't my story to tell."
Fink also posted on his blog that writer Dean Goodman actually revealed Garcia's death certificate in 2022. It says that Garcia died at the age of 22 in Prahran, Melbourne. He also posted a photo of Garcia with a man named Graeme Fry taken in 1978, a year after AC/DC released "Whole Lotta Rosie" on their seminal album, "Let There Be Rock."
"Case closed," Fink wrote. "This is Whole Lotta Rosie. A human being – not the butt of a fat joke. Mark Evans was right: she had red hair. She's also far less gargantuan than the song makes out, but Bon was a born yarn-spinner. It's just unfortunate there's such a sad story behind it. RIP Rosie."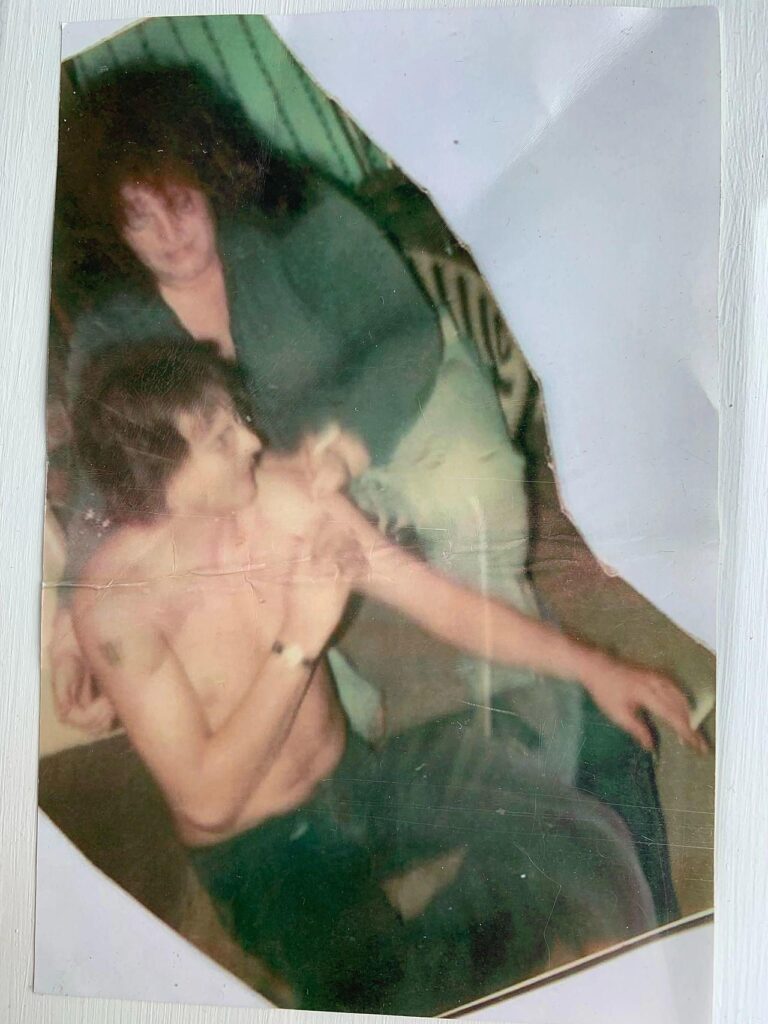 Latest posts by B.J. Lisko
(see all)