Six months ago, Alexa Bliss was written off WWE television to undergo sinus surgery. When she returned four months later, she'd begin having on-air therapy sessions to seemingly rid her of under her demonic and sinister character, which she adopted when aligned with Bray Wyatt and The Fiend. While some fans have been critical of this, Bliss would tell fans to be patient and let things play out.
However, after wrestling at Elimination Chamber in February, she has again been absent from television, with fans again wondering what WWE's plan is for her. Now, after sharing her travel delay issues with fans relating to her getting to this week's Raw, one fan would make light of the situation by saying all she'll be doing is waiting in catering anyway.
Bliss seemingly found the comment funny as she wouldn't have likely quoted tweeted it if she didn't. Yet it does ring true, and she may be frustrated with the lack of television time, especially given how close it is to WrestleMania. Of course, there is still time to add her to the show in a meaningful match, but if that is WWE's plan, she'll need to appear sooner rather than later.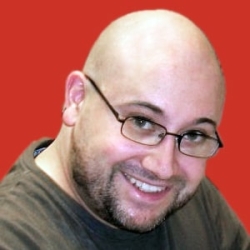 Latest posts by JAMES RYDER
(see all)