Seven months ago, it was reported that AEW had formally released Ace Steel. Which for anyone following the story, it didn't come as a massive shock because instead of defusing the situation between CM Punk and The Elite, At All Out, as a producer should, he physically got involved, biting Kenny Omega and throwing a chair at Nick Jackson.
Now, it has been reported by Haus of Wrestling that Steel was quietly rehired several months ago ahead of CM Punk's return at Collision. However, he has yet to be backstage and has simply been working remotely. The understanding, however, is that when Collision debuts, he would return to the road. That, though, is apparently in doubt and could be a factor in whether Punk returns to AEW or not, with Punk being pulled from the official promotional material shortly before Collision's announcement.
For those unaware, Steel began wrestling in 1991, and while an excellent in-ring wrestler, he never received an opportunity to make a name for himself in a major promotion. At best, working for WWE as an enhancement talent in the mid-2000s and infamously portrayed Donald Trump in a terrible comedy match on Raw against Kiley McLean, who played Rosie O'Donnell. He was also instrumental in training Punk, which will ultimately be his wrestling legacy, and worked as a WWE coach between 2019 and 2022 before budget cuts saw him released.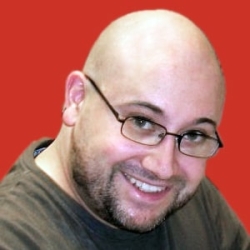 Latest posts by JAMES RYDER
(see all)