AC/DC will perform for the first time since 2016 at this year's Power Trip Festival in California. The three-day event runs from Oct. 6 to 8 and features six of the biggest bands in rock and metal: AC/DC, Metallica, Judas Priest, Tool, Guns N' Roses and Iron Maiden.
AC/DC released their critically-acclaimed "Power Up" album in 2020, and the band was gearing up to tour behind it when the world shut down and put those plans on hold. The album features singer Brian Johnson, lead guitarist Angus Young, rhythm guitarist Stevie Young, bassist Cliff Williams and drummer Phil Rudd.
Rudd sat out the band's "Rock or Bust" tour due to a host of legal problems stemming from drug use. The legendary drummer plead guilty to making death threats and possession of methamphetamine in 2015. Rudd has since cleaned up his act and returned to the band to record "Power Up," but it was revealed on Saturday that he won't be taking part in the band's return to the stage in California. It has been rumored that Rudd's legal problems might prevent him from entering the United States.
"PWR UP for Power Trip!" the band wrote via social media with a rehearsal clip of "If You Want Blood (You've Got It)." "Listen to the rehearsal of the boys powering up with Cliff Williams, who's coming out of retirement for the festival and Matt Laug on drums."
Laug is a veteran drummer that has performed in the studio and/or on stage with numerous artists including Alanis Morissette, Slash's Snakepit, Tom Petty & The Heartbreakers and Alice Cooper, among others.
A bio on Laug's website reads: "Los Angeles online recording studio session drummer Matt Laug has performed on records that have sold over 35 million copies with some of the world's most successful recording artists including: Alanis Morissette (Jagged Little Pill), Alice Cooper, Lifehouse (Hanging By A Moment), New Radicals, Melissa Etheridge, The Calling, Slash's Snakepit, The Corrs, Richard Marx, Vasco Rossi as well as multiple movie scores & soundtracks: Ghostbusters 2016, South Park – Bigger, Longer, and Uncut, Forgetting Sarah Marshall, Get Him To The Greek, as well as film documentaries, jingles & TV shows. Now Matt has teamed up with Grammy award winning engineer Tom Weir at Studio City Sound located in Studio City, CA to provide you with world class remote drum tracks LIVE online."
The site also features testimonials of Laug's ability from Slash and Heartbreakers and Dirty Knobs guitarist Mike Campbell.
Slash writes: "Matt Laug is one of the best & most professional drummers I've ever worked with. Hard hitting, great meter & great tone & a hell of a nice guy too."
Said Campbell: "Matt Laug? Who is this guy? I know him better as 'Swamp Fox.' For the last decade or more, Matt has been playing with me live and in the studio with the Dirty Knobs. Live, he's a monster and in the studio he's a beast. I never have to question him, he always just seems to do exactly what I want. Basically, he's a clock with soul. He listens to the song and the singer and always comes up with the essence of what the groove should be."
A clip of Laug performing with AC/DC is below.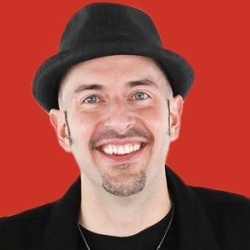 Latest posts by B.J. LISKO
(see all)