Editor's note: I originally wrote this tribute piece on Lemmy in 2015 for The Canton Repository in Canton, Ohio. On the seventh anniversary of his passing, I'd like to re-share it for Web Is Jericho. The sentiment I have for Lemmy is the same now as it was then and will forever be. RIP Lemmy.
It was the spring of 1999, and as the doors opened to the Odeon in the Cleveland Flats, I entered a hormonal and excited teenager only a few years removed from my initial chomp by the rock 'n' roll bug.
AC/DC was my gateway, and then the quest began to obsessively find anything that sounded even remotely like AC/DC or filled me with the same joyous spirit I first experienced hearing the opening chords to "Dirty Deeds Done Dirt Cheap" from my father's record collection.
As I researched everything rock, one of the first bands that flashed to the forefront of my quest was Motörhead. As I type this on my iPod, the umlaut automatically appears on the band's name, and while Lemmy was a rock icon in 1999, he wasn't quite the "God" he'd later become.
It turned out on that May 16 night as I strolled in, Motörhead's iconic bassist/frontman was sitting at the bar thumbing through the weekly arts rag while sipping on his signature drink, Jack and Coke. Hearing the commotion of the doors opening, he was quickly escorted backstage by security, but not before I gave a friendly, "Hi Lem!" to which he responded with a thumbs up and a positive comment on my T-shirt featuring the band's then-current album, "Snake Bite Love."
This was the period that Lemmy and Motörhead were almost only idolized for its classic band lineup, the seminal "Ace of Spades" record and not much in terms of recent efforts. That an 18-year-old aspiring rocker was into their new album seemed to be a very welcome sight for a trio used to obsessively hearing about its past glories.
Motörhead rocked that night, as they always had and would. They were and still remain the loudest band I've ever heard, and from 1998 to the mid 2000s, I saw Motörhead more times in concert than any other band.
Lemmy died Monday at the age of 70. The old saying among Motörhead fans was that when Armageddon hit, the only survivors would be cockroaches and Lemmy.
Motörhead's Rickenbacker-wielding legend had earned an iconic status among not just fans but also his many peers in the latter decade of his life. A band largely ignored and scoffed at by the mainstream finally received the respect it was much overdue.
Tributes rolled in for Motörhead's fallen hero late Monday and early Tuesday citing the band's influence on hard rock and heavy metal, and its longevity and uniqueness. No other band has ever forged a path quite like Motörhead and perhaps never will. While Motörhead undeniably had a huge impact on my life, the way in which Lemmy conducted himself shaped me more than anything.
Lemmy taught me to be a skeptic and to question authority when warranted. He taught me to be wary of organized religion. Raised a Catholic, I learned I didn't need a book to tell me wrong from right, and I didn't need to pay for my beliefs.
He taught me never to lose control and to always be accountable. Despite his reported prodigious intake of drugs and alcohol through his years of hard living, Lemmy never really appeared intoxicated. He rarely missed a gig and consistently got the job done at an extraordinarily high level. He once said something to the effect of always knowing when the next drink would turn him into a cartoon. That's when he would stop. And so then would I.
For all of his sexual conquests, reported in the thousands, Lemmy taught me to be a gentleman. He was a straight talker who always remained up front about every situation. Drama and Lemmy were never in the same sentence — an unthinkable notion in today's society for the most casual of acquaintances and encounters.
In a story told by bassist, Corey Parks, from the 2010 "Lemmy" documentary, Parks recalled touring with Motörhead. Her then husband had suspected an affair between Lemmy and Parks. A fan of Motörhead also, he unfortunately died a year or so after the tour. While sorting his possessions post mortem, Parks found a handwritten letter from Lemmy to her husband stating he would never steal another man's wife.
"I know at one point you really liked my band, but just for the record Corey and I are really good friends, and there's a lot of love and mutual respect there, but she did nothing but talk about how much she loved you, and I would never cross that line. I'm not that type of man," Lemmy wrote.
"He's a very honorable, generous, good man," Parks said.
It was one of countless examples of the chivalry and class he exuded from which I experienced a profound impact.
Lemmy's music was and will always remain an amazing soundtrack to my life. He is undoubtedly a rock legend and an immortal spirit. But above all else, Lemmy was an amazing human being. To steal a phrase he used for his own friend, the late, legendary Plasmatics singer, Wendy O. Williams, he was a friend of yours and very much a friend of mine.
In his 2002 autobiography, Lemmy wrote, "There are two kinds of people: those who are for you and those who are against you. Learn to recognize them, for they are often easily mistaken for each other."
He also penned, "Inherited hatred (i.e. hatred your parents schooled you in) is not only stupid, it is destructive — why make hate your only driving force? Seems really (expletive) dumb to me."
Everyone joked he was "God," and they even said as much in the 1994 Brendan Fraser/Adam Sandler movie, "Airheads." I suppose in terms of his rock legend status, sure, I saw him that way, too — especially on that spring night at the Odeon.
While Lemmy might not have been God, in spirit, he surely was a rock 'n' roll saint, rightly guiding so many of those who followed his work to not only a rocking good time but a more fulfilled and meaningful life.
Thank you, Lemmy. The world is a better place that you were in it.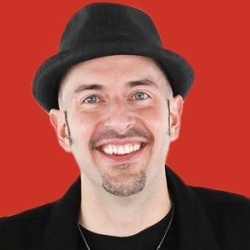 Latest posts by B.J. LISKO
(see all)